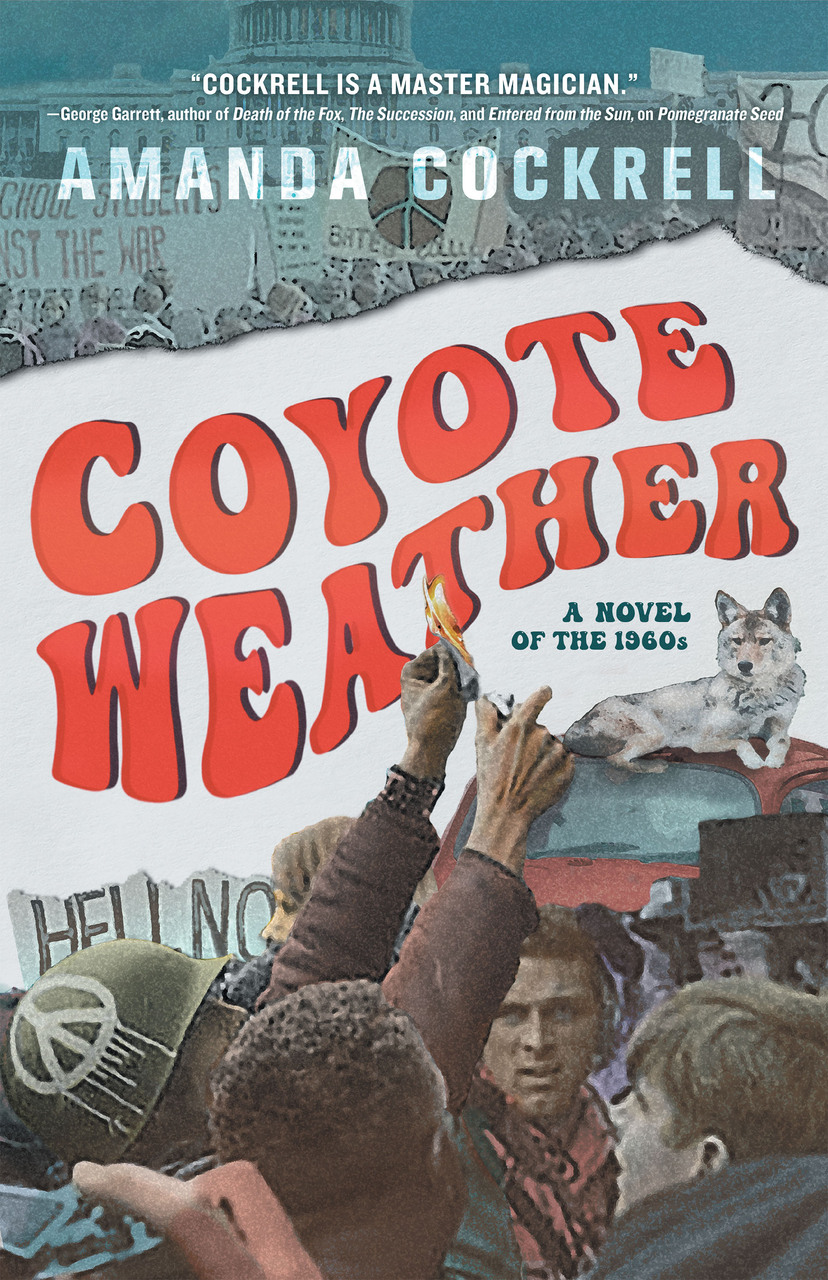 Coyote weather is the feral, hungry season, when everything is drought-stricken and ready to catch fire.
In the face of the Vietnam War and a culture violently remaking itself, Jerry has stubbornly made no plans for the future because he doesn't think that, in the shadow of Vietnam, the Cold War and atomic bomb drills, there is going to be one. Ellen is determined to have a plan, because nothing else seems capable of keeping the world from tilting. And the Ghost, who isn't exactly dead, just wants to go home to a place that won't let him in, the small California town where they all grew up.
"Original, deftly crafted, and against a expertly re-created background of what it was like to be young adults in the American social, cultural, political, and economic turmoil back in the day. The characters are inherently interesting, the plot has more twists and turns than a Disney Land roller coaster, and the narrative storytelling style of novelist Amanda Cockrell will keep the reader's rapt and compulsive page turning attention from cover to cover. While available for personal reading lists in a digital book format (Kindle, $8.99), 'Coyote Weather' is an extraordinary and unreservedly recommended addition for community and academic library Literary Fiction collections."